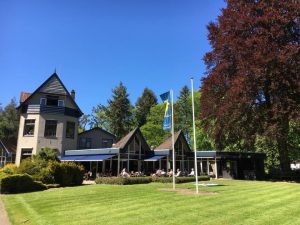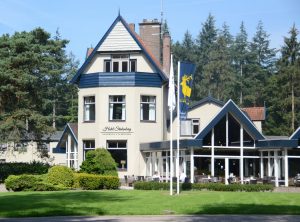 The start and finish of the trail will be at Hotel Stakenberg on Landgoed Stakenberg. This is beautifully situated in the woods just above Elspeet. Hotel Stakenberg is approximately 55 minutes from Utrecht, 1 hour and 30 minutes from Breda, and 1 hour 35 minutes from Eindhoven.
You can park on the grounds of Landgoed Stakenberg. Do not park the car on the road, but in the designated areas.
Website: https://stakenberg.nl/
Phone: +31 (0)577 491 271
Adres: Stakenberg 86, 8075 RH Elspeet
As a participant you can stay overnight at hotel Stakenberg at a special price. The start of the event will be in the garden of the hotel.
You can book your room directly with the hotel. For dinner, the hotel has special meals that you can ask for.
For the possibilities call Hotel Stakenberg YOURSELF on number: +31(0)+31577491271 or book your room directly via the button below.
TIP: Do not wait too long to make your reservation, full is full.